"The Matrix is all around you…" was a line from the 1999 sci-fi movie, "The Matrix." Perhaps you've seen it? If you have dear reader, then you'll immediately identify with the analogy I'll be making between it and our daily reality. One of the film's messages is that there's much more to our world than what we can perceive with our physical senses.
What exactly is the Matrix? "The Matrix is a system, Neo. That system is our enemy" said Morpheus. "What you know you can't explain, but you feel it. You've felt it your entire life, that there's something wrong with the world. You don't know what it is, but it's there, like a splinter in your mind, driving you mad."
People for the most part are blind to what the system is really about and what it's doing to them. They've been brainwashed – "had the world pulled over their eyes" by the powers or should I say, the power behind it. This evil system causes all within it to submit to its rigid controls over government, education, commerce, work, media, technology, religion, recreation, natural resources – even what you wear, eat, and drink! While you're made to believe that you're free, you're really not. Freedom is but an illusion because the system makes most of your decisions for you. You can only say what the system allows you to say, think what it wants you to think, and do what it wants you to do! Does "political correctness" ring a bell? How about the state and federal laws which require licenses for everything you want to do, like drive a car, get married, operate a business or even have a yard sale on your own property? Have you never asked what gives the state the right to require a license for you to fish from lakes, streams, and even the ocean – all of which belong to the Creator? The reality is, you're no more free than someone wasting away in a prison cell – in fact the Matrix is a prison from which there is but ONE escape.
"You take the blue pill – the story ends, you wake up in your bed and believe whatever you want to believe (unfortunately that's what most prefer to do). You take the red pill – you stay in Wonderland and I show you how deep the rabbit-hole goes." Hold onto your seat, I'm going to employ a play on words here. It isn't the blue pill but the red pill, representing the Blood of Jesus Christ, which "opens our eyes" to the truth of who we are (sinners) and enables us to free ourselves from the system which has "pulled the world" over them. The Matrix system touches the spiritual as well as the physical aspects of our existence. I propose to you that the Matrix isn't just around us, it's inside us.
The Bible says that it's only through Christ's Blood, that we can be reconciled back to God, the Father of all Creation, and escape the system wherein every person is a 'slave to sin' by nature [Rms 5:21, Rms 6:16-17; Rms 6:23]. You see, when you were born you inherited a sin nature, or tendency to sin. Sin is any act which rebels against the laws which Yahweh gave Mankind to follow in order to live right. God's laws were written down into books which we can read in the Old and New Testaments of the Bible. His laws tell us how to live in harmony with Nature and with our neighbor. God's Book, the Bible, contains all that's necessary for men to live right and become holy so that they can enter Eternity cleansed from their sinful nature by being Born Again [1 Jn 3:9; 5:18, 1 Pet 1:23, John 3:3]. It's really quite simple, anyone can get cleansed from their sin and freed from their sinful nature by first believing on the Son of God, Jesus Christ, and then by asking Him to forgive them of all their sins. God, who is gentle and merciful, won't turn anyone away who comes to Him humbly seeking the truth in sincerity [John 3:15-16, Jn 6:37 & 40, Jn 20:31, 1Jn 1:9].
If this describes YOU dear reader, and you feel God tugging at your heart strings, please consider whether God might be calling you to come to the Fount of Christ's Blood and get cleansed of your sin, so that you can enter into life. The world is in turmoil and times are hard, people everywhere are searching for answers to seemingly unsolvable problems, but Jesus is the answer to all of our dilemmas. He said that all who come to Him will never again hunger or thirst [John 6:35, Rev 7:16]. I'll share a little secret with you – He wasn't talking just about physical hunger and thirst. He was talking about spiritual hunger and thirst.
Our souls hunger and thirst for something we can't see, but we sense that something vital is missing from our lives! So we search for it in science, the arts, philosophy, work, acquisitions, religion, even the occult – but we can't find it in any of these places. King Solomon in the Bible, was said to be the wisest man ever born, yet it was he who said that "all is futility" – all of man's accomplishments can't fill the emptiness he feels [Eccl 1:2]. Thus, men labor by sweat and toil all their days but get very little satisfaction from any of it [Gen 3:19, Eccl 1:14, 2:17&23]. It's from his sense of futility and frustration with life in general that man continues to frantically search for what he feels is missing but can't find; for that elusive something he knows exists but can't describe. That vital something is Someone – Jesus Christ the Lord, who alone can fill man's emptiness and satisfy his need for meaning and significance! You see, we human beings are precious, so important to Yahweh that He gave His only begotten Son, Jesus Christ to be a sin-offering for our sins, so that we can be saved from the world, the Devil, and the corruption of our own nature! [1 Cor 15:53 & 54, Rms 6:22 & 23, John 8:32 & 36]
We've all been born into the Matrix with a natural bent or propensity to sin, or in other words, we just naturally sin because it's our nature to do so. Our natural state is what the Bible calls "Lost" because we're like blind men who can't find our way back to God with whom we've become "estranged." We're born this way because the first man Adam and the first woman Eve, disobeyed God's command to not eat of the Tree of the Knowledge of Good and Evil, and thereby committed the first SIN. Before they disobeyed God, both of them had a close and secure relationship with their Creator, but when He called for them after they had sinned, they "hid themselves" because they were afraid to face Him. Due to their deep sense of guilt and shame, they felt SEPARATED from the One they had been so close to, and loved so dearly. They knew immediately when they ate the forbidden fruit, that something vital had left them! This is how they knew they were naked [Gen 3:7-10]. Before they sinned, Adam and Eve lived in a state of total innocence and purity, the LIGHT of which covered them like a garment. They daily communed with God and nothing interferred with that communion because their consciences were clear – until they came to know (experience) EVIL. This is how Man's sinful nature came to be. The Hebrew word "know"(yâda') means to 'know by experience,' to become acquainted with, to discriminate or distinguish (between good and evil in this narrative), to be instructed (the Serpent instructed Adam and Eve to sin against Yahweh), to know a person in a carnal way (hmmm).
What was so bad about that tree that God "forbade" the first couple to partake of it? There are those who say the 'forbidden fruit' was an unholy, unnatural sexual act or union.  Perhaps Adam and Eve "knew" each other in a carnal way – in an unloving, LUSTFUL manner, or had sex out of God's timing? Having sex outside of God's will as stated in the Bible, is LUST, and lust is a sin according to God.  Whatever they did, it had to be more than just eating a piece of fruit, especially since it brought about such harsh judgments upon them from God. When God said in Genesis 3:15, "I will put enmity between thee and the woman, and between thy seed [zera, meaning 'offspring,' 'descendents,' or 'children'] and her seed," an incredible tenet emerges that Satan has seed that is at enmity with Christ.
Compare with the teaching of Jesus on "tares" – 

Mat 13:24  Another parable put he forth unto them, saying, The kingdom of heaven is likened unto a man which sowed good seed in his field: 
Mat 13:25  But while men slept, his enemy came and sowed tares among the wheat, and went his way. 
Mat 13:26  But when the blade was sprung up, and brought forth fruit, then appeared the tares also.
Mat 13:38  The field is the world; the good seed are the children of the kingdom; but the tares are the children of the wicked one;
Mat 13:39  The enemy that sowed them is the devil; the harvest is the end of the world; and the reapers are the angels.
Mat 13:40  As therefore the tares are gathered and burned in the fire; so shall it be in the end of this world. 
We can imagine what Adam and Eve must have felt when they realized they had been deceived by the serpent, and had fallen from their sinless state into one having all kinds of sinful lusts [Rms 6:12, Eph 2:3, 4:22; 1 Jn 2:16, Jms 4:1]. While Yahweh was angry at them for disobeying Him, I think he too must have felt sorrow over the estrangement between them and Himself. Yahweh created Man out of Love – He wanted creatures with whom He could relate and who were made in His image [Gen 1:26-27, Gen 5:1-2]. Whenever man (or devil) attempts to mar, change or CORRUPT God's image in some way, he'll suffer severe consequences! [Rev 16:2]
What I don't like about the Matrix movie (actually there's a lot) is that it describes mankind as a "virus" which contradicts what God says about mankind [Gen 1:28, Ps 8:4-6]. Mankind has a very special purpose and destiny [Heb 2:5]. The movie also promotes the idea that machines are superior to human beings – a demonically inspired idea designed to deceive mankind into believing that he's so terribly flawed that he needs to radically change himself. The next step is to make him think that he can achieve greater things and be stronger, better, and even live forever – if he accepts the combining of his DNA with that of animal or angelic DNA, or other non-human material such as machinery. This "upgrade" as it is sometimes called, won't be an upgrade at all, but a degradation (a downgrading of) the human being, for God will Himself give immortality (an eternal upgrade!) at the end of this Age to all who receive Him as Lord of their lives now [John 1:12, 1 Cor 15:53-54, 1 Jn 2:25].
By combining human and animal DNA, Scientists have created hideous hybrids
called Chimeras [1]. This is a gross violation of God's command to not mix one type of seed with another but to allow all seed to "produce after its own kind" [Gen 1:11& 25, 1 Cor 15:38-39]. This same law applies to the hybridization of plants and food, as in "genetically modified" or GMO food. God gave mankind His laws and commands to protect him from destroying himself and the world. The ultimate outcome of altering the human genome, as well as that of animals and plants, can only bring perversion, confusion, and destruction to all living things. What's called Trans-humanism [2] is an evil that will bring God's judgment upon the Earth. Once the Image of God in man has been altered by mixing his DNA with animal or other non-human DNA, the result is a creature that's not fully Human and therefore, no longer redeemable. Chimeras will be destroyed in the Lake of Fire along with the Devil and fallen angels [Rev 14:11, 19:20]. BEWARE! Once a person's DNA is altered to create a hybrid being, he's no longer completely human. Some claim that this altering of the human genome is the taking of the "MARK OF THE BEAST" [3][4], but the bible states that taking the Mark of the Beast is taking 'the name of the Beast' or the 'number of his name' in one's right hand or forehead. So I don't see how being a hybrid fits that criteria; where's the 'name,' where's the 'number?' Also, taking the Mark of the Beast involves WORSHIP. Could it be that by agreeing to have your DNA altered, you are worshiping the Beast by esteeming man's ideas and creations more than GOD's? Rom 1:25 Who changed the truth of God into a lie, and worshiped and served the creature more than the Creator, who is blessed for ever. Man was made in God's own image and likeness! Gen 1:27 And God created man in his own image, in the image of God created he him; male and female created he them. For Man to think he can improve on God's design is the height of arrogance. If this doesn't fit the biblical description of man worshiping and serving himself more than the Creator, then I don't know what would. 
God has provided for the redemption (salvation) of men made in His image, but I think it unlikely for Chimeras, and certainly not for fallen angels who are doomed to eternal destruction. There's a teaching that the Devil and fallen angels will be reconciled back to Yahweh in the end. It's a false, blasphemous teaching which I'll address in a separate article soon. Neither the Devil nor the fallen angels worship and obey Yahweh and Yeshua (Jesus). They're rebels and evil to the core.
There are TWO BEASTS mentioned in the book of Revelation; the first Beast rises up from the Sea, the second Beast rises up from the earth. In the oldest bible manuscripts, the number 666 is not found, but rather the Arabic letters, Chi Xi Stigma which spell "in the name of allah!" According to the Book of Revelation the Mark is both a name and a number. Many are now saying that the second Beast is ISLAM – the first Beast is the VATICAN. These seem to better fit the bible's description of the two beasts than do others. http://www.hope-of-israel.org/beastmark.html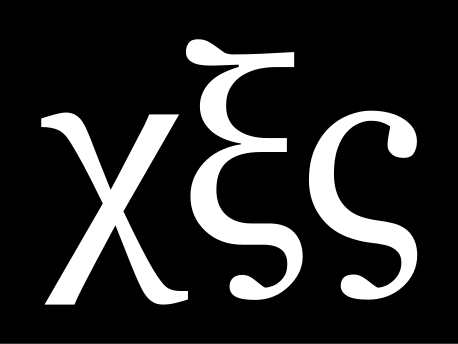 *Keep in mind that The Mark of the Beast is different from the image of the Beast.
"Singularity and The Image of the Beast"
The Warning –
When man creates The Image, it is not just for a scientific accomplishment. There is a sinister evil motive behind it. The goal is to show that man is the now the creator. There is a new leap in evolution. Man can achieve eternal life on his own. God is out of the picture, and man is now the creator. Man can have eternal life without the Creator! This attempt for eternal life is pitiful: a cyborg!

The False Prophet takes the
creation of The Image into the spiritual realm. He demands that everyone on earth worship The Image and the Anti-Christ. This is man worshipping himself. It is a way to determining who is not a believer in the Anti-Christ and evolution. Those who do not participate in worshipping The Image will be killed:Revelation 13:15 "And he had power to give life unto the image of the beast, that the image of the beast should both speak, and cause that as many as would not worship the image of the beast should be killed."
The Bible issues stern warnings about worshipping The Image; it is strictly forbidden. All that submit and worship the Anti-Christ and his Image are eternally separated from the true Creator. Modern science, which is based on evolution, will merge into a religion that worships a man and his creation. It is pure idolatry at its core. They worship a man and his cyborg as if they were God. [5]     
While it's true that Mankind is seriously flawed due to the Fall, he can't fix the problem by changing his nature through genetic alteration. But as usual, man thinks that he can achieve immortality and anything else he needs or wants, apart from God. It's the same LIE the serpent deceived Eve with back in the book of Genesis – "you won't die but will become as gods, knowing both good and evil" when he tempted them to eat of the Tree of the Knowledge of Good and Evil [Gen 2:16-17, Genesis 3:4-11]. The lesson for us today is that when God prohibits something, it is for our own good. Disobeying Him, going our own way, or deciding for ourselves what is and is not beneficial to us will always lead to disaster. Our heavenly Father who created us knows what is best for us, and when He prohibits something, we should listen to Him. When we choose to obey our own wills instead of His perfect and holy will, things never go well for us. – http://www.gotquestions.org/forbidden-fruit.html

As you can see, the serpent was telling a partial truth, the part where he said they will "know both good and evil" – was true, but the rest was a lie. Adam and Eve didn't become "as gods" and "live forever," but instead eventually died and brought death upon all men. This is why God had to send His Son Jesus to save humanity which He compares to sheep who have "lost their way" [Isa 53:6, Lk 19:10].
CONCLUSION —
Since Adam and Eve, every person is born with a sin nature which he can't overcome until he believes that Jesus is the unique Son of God who gave Himself for all men by dying on the Cross, so that they may be forgiven and cleansed of their Sin, and sin nature. It's only through Jesus that men may escape the Matrix and be RESTORED to a right relationship with Yahweh (the one, true God; creator of all that is).
If you're someone who hungers or thirsts for something vital which you feel is missing from your life but you don't know what it is – just believe with your heart that Jesus Christ died for your Sins and "receive" Him [Jn 1:12], so that you can get FREE from the Matrix (enslavement to your sin nature) and live a life of true LIBERTY. God the Father promises all who trust His Son Jesus Christ to save (free) them from their sin natures, will not only have liberty here and now, but everlasting Life in His presence hereafter [Jn 6:47, 10:28, 11:25; Rev 20:4]. Where can you get a better offer than that? 
© April 26, 2016
END NOTES:
[1] http://www.infowars.com/the-era-of-chimeras-scientists-fearlessly-create-bizarre-humananimal-hybrids/ http://www.jesus-is-savior.com/End%20of%20the%20World/Genetics%20Nightmare/chimeras.htm http://imageofbeast.com/human-animal-chimera-are-here-on-us-research-farms/  https://www.sott.net/article/293674-A-new-way-to-be-human-The-plan-is-to-replace-existing-humans-with-transhuman-hybrids
[2] https://www.youtube.com/watch?v=mwh4ShZA5Tg 
https://www.youtube.com/watch?v=56KLmldZvr4
https://www.youtube.com/watch?v=s4qA0Ue_sI4
https://www.youtube.com/watch?v=69bLgOgbZVk (GMO's, Seeds of Destruction)
[3] http://www.defendproclaimthefaith.org/singularity.htm https://www.youtube.com/watch?v=mwh4ShZA5Tg
https://www.youtube.com/watch?v=CcnTdO47p0Q
https://www.youtube.com/watch?v=56KLmldZvr4
[4] https://www.youtube.com/watch?v=yvt6ia7foII