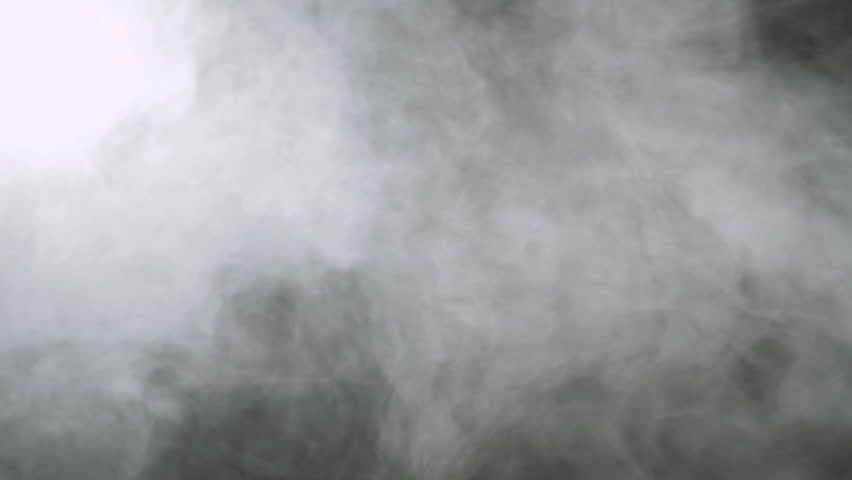 MARCH 23, 2019
Upon awakening this morning I instantly recalled this dream in which I heard consecutive explosions outside the building I and a few other people were in. The explosions came at intervals every few minutes and they were loud. I knew that they were not caused by natural phenomena but were of human origin, most likely bombs being dropped from the air.
I heard a man announcing that everyone was to stay indoors and not go near any windows or doors. He was also telling people that if they gave their allegiance to the powers that be, they would be spared and taken away from the holocaust [1] to a safe place, otherwise they would be left to endure it. The announcer was one of the soldiers or national guardsmen (wearing camouflage uniforms) who were putting people into some kind of large vehicles, trucks I believe, to be taken away somewhere [3]. I saw a civilian man hurriedly stepping into one of them.  
Since the atmosphere outside was filled with thick dark smoke and debris from the explosions, I wasn't able to physically see what was going on, but saw it all with my spiritual sight.
While this was taking place, I was standing inside a large building of some sort. A man was lying near the crack beneath a door, and I asked a woman standing nearby why he was doing that as wouldn't he be breathing in some of the smoke seeping in from outside, and wouldn't that be dangerous for him? She didn't know why, and all I could think was that maybe he wanted to see and/or hear what was going on outside.
At that point, the Asian-looking woman standing nearby who I had just spoken to suggested that we go deeper into the building to hide. So she and I went to a higher floor to a room where she had been staying. Oddly, all the walls in that place, including the walls and bedding in her room were a soft white color. Her bedding was a bit askew. I had some snack food with me which consisted of just a cereal bar (I think) and a piece of fruit or something; that plus the clothing I had on is all I took with me. I was glad I had the snack food and although it wouldn't last long, it was something at least. (Maybe having only a small amount of food meant that the holocaust wouldn't last very long, or that more food would be provided once it was gone? I know my Lord will always provide for my needs and I don't believe that he would allow me to starve).
In the dream I felt some alarm but also felt that the woman and I would be safe inside the building until the event was over. No time frame was given for this event. ~ Debra 
Commentary:
What was the dream about? Possibly, a conflagration of some sort is coming in which I'll be protected and provided for, along with my friend, whoever she is. Perhaps her being Asian is a hint that an Asian country, or people, is somehow involved?
I think it's interesting that the soldiers were offering "safety" in exchange for a pledge of allegiance to a civil authority. That has a familiar ring to it does it not? It immediately brought to my mind that bible passage about "peace and safety" [2]. Note that some civilians were being 'taken' away while others were left, which reminds me of a bible passage in Matthew [3].  At the same footnote is a link to two videos offering a different view of this than what's commonly heard, and is worth considering. Is there a possibility that we've misunderstood the meaning of  passages about those who are "taken" and those who are "left?" The Gospel of Luke 17:35-37 suggests that those "taken" away are killed and eaten by the eagles or technically, VULTURES. Thayer Definition: 1) an eagle: since eagles do not usually go in quest of carrion, this may refer to a vulture that resembles an eagle, 2) an eagle as a standard (Roman Military)

It's a fact that nations are already exchanging their sovereignty and freedoms for a promise of "peace and safety" provided for of course, by the civil authorities! Americans have forfeited many of their rights and freedoms by allowing the civil authorities to take them away through various legislation like the Patriot and Homeland Security Acts, and others [4-5]. Benjamin Franklin, one of our Founding Fathers said, "Those who would give up Essential Liberty, to purchase a little temporary Safety, deserve neither Liberty nor Safety."
What I find equally interesting is that some of the key provisions of the Patriot Act are due to EXPIRE at the end of this year (2019), at which time congress will vote on what to do about them.
The 2015 update, made in the wake of the Edward Snowden disclosures about the extent of U.S. capture of bulk communications data, curbed the collection by the National Security Agency of bulk metadata. That update is scheduled to sunset in December, and one tech-minded member on the House Judiciary committee told FCW he wants the new Democratic majority to take another look at potential reforms to the law. [6]
Why haven't we heard about this in the news? Maybe some of you have? I know that I have not. In light of finding this out, I suspect that my dream may in part be a type of foreknowledge about the upcoming battle in Washington re voting on certain provisions of the Patriot Act before December 2019, when they expire. It should be made a matter for prayer starting now until congress votes on those provisions in December. Dear Body of Christ, these matters of law affect us all, and prayer is our strongest weapon against tyranny.
Last night just before retiring I heard two words: "Hasmonean dialect." I didn't understand but thought it might be important so I wrote it down and forgot about it. I had also been very heavy hearted for several hours but didn't know why (sometimes sudden inexplicable heaviness of spirit is a call to intercession) and I couldn't stop crying until it lifted. For some reason I decided to look up Hasmonean dialect after writing this dream down today. Now I wonder if it has any connection to the dream which followed during the night, since that dialect is related to Jews originating in Central Asia [7]; the woman in my dream was Asian. If that is the case, the dream may be a call to pray for them and/or to avert a war in that region which might affect or be directed at the roughly 6, 500 of them now living in Asia. They may not seem important to some, but to God they are. Seeing how they're of Israel, maybe from one of the Lost Tribes, God would want to protect and keep them through tribulation.
"Among Bukharan Jews, there are two ancient theories of how Jewish people settled in Central Asia. One theory is that Bukharan Jews may be descended from the Tribe of Naphtali and the Tribe of Issachar of the Lost Tribes of Israel[7] who may have been exiled during the Assyrian captivity of Israel in the 7th century BCE."[8]
God may want America to provide for them somehow, maybe help them immigrate to Israel or America. As I was pondering this ancient Jewish population in Asia, I wondered if immigration laws might be the link between them and the dream since those laws could make it difficult for persecuted Jews (and Christians) to get out of places where they're being persecuted and immigrate to countries where they'll be safe. Did you know that not so long ago our government refused to allow persecuted Christians into the USA?
Even as U.S. policies continue to lead to massacres of Christian communities throughout the Middle East, members of those communities are having a difficult time escaping the destruction.
"Christians are being refused refugee status and face persecution and many times certain death for their religious beliefs under … sharia, while whole Muslim communities are entering the US by the tens of thousands per month despite the fact that they face no religious persecution," noted Pamela Geller, executive director of the American Freedom Defense Initiative and of Stop Islamization of America.
But how could the situation have become so dire? While not all analysts agree, at the very least, it has become clear that the fate of Christians and Christianity is low on the U.S. government's agenda. And without an outcry, that is unlikely to change.
"Our government's policies in the Middle East are a reflection of our government's policies at home. The war on Christianity in public life here at home in the schools and courthouses is manifested in the Middle East with the destruction of Christianity in the nations where we have been interfering," said CEO Art Thompson of The John Birch Society, citing Iraq, Egypt, Libya, and other nations.
As predicted by innumerable experts, imposing "democracy" in Muslim-majority countries has been a disaster for Christians. Asked for an example of U.S. foreign policy benefiting Christians, a senior official with the USCIRF could not name one. Christianity has managed to survive in the Middle East for 2,000 years without U.S. government intervention. But if current trends continue, the religion of Christ could very well be eradicated in the region of its birth within the next few decades. And unfortunately, America will bear at least part of the responsibility. [8]
Do you realize that last paragraph is an indictment against American foreign policy which is covertly contributing to the extermination of Christians and Christianity throughout the world, according to many experts? Body of Christ, we need to pray for our persecuted brethren! I highly recommend Pamela Geller's website, the American Freedom Defense Initiative, and Stop Islamization of America [9] as a place to start educating yourself about this ongoing holocaust, the extermination of Christians and Jews by those who hate them both. Besides praying for them, we can support organizations which expose the ongoing holocaust with our dollars, along with those elected officials who defend the religious rights of Christians and Jews. We can keep raising our voices against religious persecution of Christians and Jews around the world. We have collective power, it's just that we've been bullied into silence and submission by slick-talking politicians who put their personal interests first. It's time we show some "hutzpah" and pester them until they heed our demands! [10]   
The Dreamer
Footnotes:
[1] A holocaust is an event in which there is a lot of destruction and many people are killed, especially one caused by war. https://www.collinsdictionary.com/dictionary/english/holocaust
[2] 1Th 5:2  For yourselves know perfectly that the day of the Lord so cometh as a thief in the night. 1Th 5:3  For when they shall say, Peace and safety; then sudden destruction cometh upon them, as travail upon a woman with child; and they shall not escape. In this video a prophetess sees "peace" being taken from the world (April 2019) – https://www.youtube.com/watch?v=HB6FfteLK1o
[3] Mat 24:37 -42  But as the days of Noah were, so shall also the coming of the Son of man be. For as in the days that were before the flood they were eating and drinking, marrying and giving in marriage, until the day that Noah entered into the ark,  And knew not until the flood came, and took them all away; so shall also the coming of the Son of man be. Then shall two be in the field; the one shall be taken, and the other left. Two women shall be grinding at the mill; the one shall be taken, and the other left. Watch therefore: for ye know not what hour your Lord doth come. Click on links to hear a different view of those who are 'taken' vs. those who are 'left' –  http://[1] https://www.youtube.com/watch?v=CojtbN3n1Bw https://www.youtube.com/watch?v=GG_622aRMZ8
[4] https://en.wikipedia.org/wiki/History_of_the_Patriot_Act The Act was opposed by only one vote, the sole dissenting Senator being Russ Feingold[27] who found a number of measures objectionable or troubling. Feingold's concerns included the way that the bill was passed,[28] aspects of the wiretapping provisions, the changes to search and seizure laws,[29] the expanded powers under FISA that allowed law enforcement to gain access to business records[30] and the changes to detention and deportation laws for immigrants."[30]
[5] https://en.wikipedia.org/wiki/Patriot_Act Russell Feingold, in a Senate floor statement, claimed that the provision "falls short of meeting even basic constitutional standards of due process and fairness [as it] continues to allow the Attorney General to detain persons based on mere suspicion."
[6] https://fcw.com/articles/2019/01/24/fisa-lieu-judiciary-update.aspx
[7] https://en.wikipedia.org/wiki/Bukharan_Jews (The excerpt is found under History; 2nd paragraph)
[8] https://www.thenewamerican.com/world-news/asia/item/10970-christian-massacres-a-result-of-us-foreign-policy
[9] https://afdi.us/
[10] https://www.merriam-webster.com/dictionary/hutzpah "supreme self-confidence : NERVE, GALL." It took a lot of chutzpah to stand up to him the way she did.