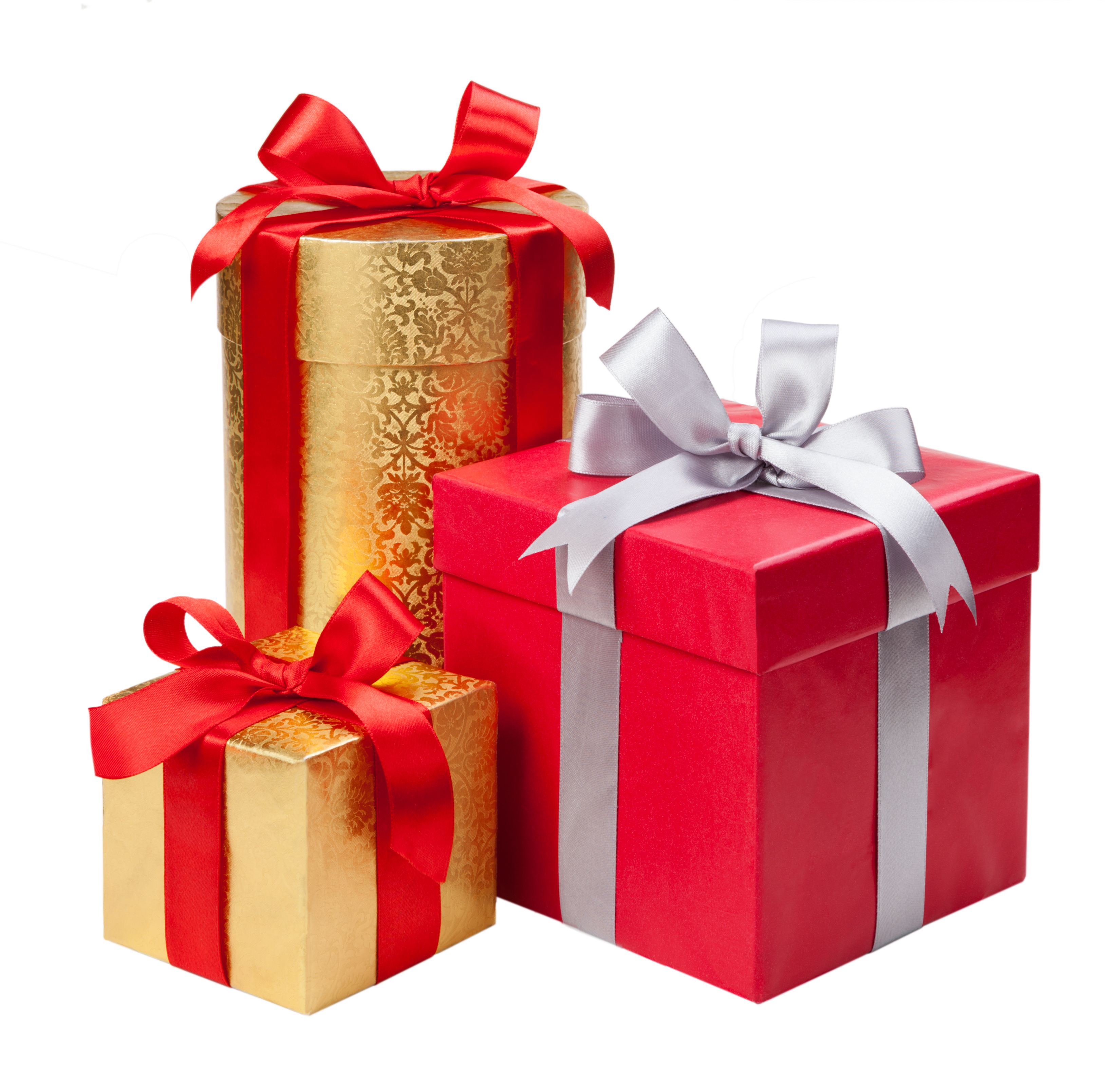 Christmas – 'the happiest time of the year,' a common refrain heard during the season of what is referred to as the time of Christ's birth. What makes this holiday the happiest time of the year? Is it the birth of Christ or the exchanging of gifts which we've grown accustomed to? Just who or what do we celebrate? I'm sure many would say it's not the gifts, food or drink, but the sharing of warm moments with family and friends that makes this holiday so special.
While that may be true, I wonder what Christmas would be like if no one exchanged gifts, but just spent time together remembering Christ's birth? Would everyone still feel it's the most wonderful time of the year, or, would they feel deprived? It would make for one very interesting experiment if people dared to try it, but I've not much hope for that since most are hooked on the excitement and expectation that gift exchanging engenders. Yet there are some brave souls who have pulled back, even disengaged themselves from much of the season's rituals, alleviating themselves of the stress, and saving a bundle to boot. Right about now, I can almost hear someone screaming, "Scrooge!"
Movies like "Scrooge" are designed to heap guilt on people if they don't give like they should. Who made up these rules anyway? A myth invented by men, many believe Christmas is based on Christ's birth and that gift giving is based on the three Wise Men or Magi who brought gold, frankincense, and myrrh to the baby Jesus. Fact is, there's no hint in that biblical account, or anywhere else in the Bible, that the actions of the Magi were to be repeated. The Magi's gifts were for travel expenses such as food and lodging for Jesus and his parent's journey to Egypt, a one-time event. But who cares, gift exchanging is SO much FUN, right?
If the Magi aren't used as justification for our ritual gift exchange, it's jolly old St. Nicholas, aka Santa Claus. At least using St Nick is honest, since gift exchanging began with pagan festivals like Saturnalia and Yule based on the 'return of the Sun' at the Winter Solstice. Ancient Roman Saturnalia festivities began on December 17 and concluded on the 24th, when gifts were exchanged. Homes and streets were noisy with banqueting, heavy drinking, and riotous behavior. 'Gift-giving has its roots in pagan rituals held during the winter. When Christianity folded these rituals into Christmas, the justification for bearing gifts was redirected to the Three Wise Men, the Magi, who gave gifts to the infant Jesus. But in early modern Europe, it also had its roots in Christmas begging. During the holiday seasons, bands of young men, often rowdy, would "wassail" from home to home and demand handouts from the gentry, says Stephen Nissenbaum, author of "The Battle for Christmas." Christmas involved an exchange between the social classes.'[1]
Another common refrain heard during Christmas, is that "Jesus is the reason for the season." Is He really? When families gather around their trees to open presents, how many talk about Christ's birth or the Magi, even in Christian homes? Though many attend Sunday and Christmas Eve church services commemorating His birth, when they get home, their focus reverts back to gifts and other holiday trappings. It's good for families to get together, but how has Christmas become the designated time of year for that to happen? The answer is simply, tradition or custom. But as Jesus once said to some Pharisees, Mar 7:8 For laying aside the commandment of God, ye hold the tradition of men…
While Christ's birth is supposed to be the centerpiece, the commercial aspects of Christmas have pretty much overshadowed Him. Sadly, most of the world has commercialized Christ. Think about that for a moment. If true, this means that Christ is being 'used' to sell things to fill the coffers of merchants, and to satisfy man's lust for material things! Is this not the commercializing or merchandising of Christ? The false notion that we give gifts at Christmas because Magi brought them to baby Jesus, gives people an excuse to spend excessively, get drunk, and overeat – all in the name of honoring Christ's birth. When did Christ ever teach men to overeat, get drunk, or do anything in excess? He taught moderation in all things, and to give without expectation of a return. Tell me that most don't expect a gift in return at Christmas, or don't end up feeling disappointed by what they got, or feel they didn't get enough. How much is enough anyway?
If we truly wish to honor Christ, shouldn't we stop commercializing His birth? Why not just admit that we exchange gifts because we WANT to, not because the Magi gave gifts to baby Jesus? Now I know that many, if not most, Christians will balk at these facts, stating emphatically that it doesn't matter what people did long ago, but only what we do now, and all that matters is our heart's motivation. Dare we search our hearts to see if our motivation is to honor Christ's birth, or to satisfy our wants? It can't be both. Jesus taught denial of self – Luk 9:23  And he said to them all, If any man will come after me, let him deny himself, and take up his cross daily, and follow me. 
Could we not break away just a little from the commercialization and merchandising of Christ? It's just too much. My mother shared with me that in her childhood days, most people hand made gifts to give to loved ones at Christmas. Their celebration was simple and frugal compared to ours today. It's despicable how merchants have turned Christ's birth, a HOLY event which took place in a lowly manger, into a massive commercial behemoth. Should Christians take part in this yearly exploitation of their Savior's birth?
Besides, giving can occur any time of the year, whenever there is need, and without expectation of getting something in return. Jesus taught people to give to those who can't pay you back, so that He may reward you at the Resurrection of the Just. Luk 14:12 When thou makest a dinner or a supper, call not thy friends, nor thy brethren, neither thy kinsmen, nor thy rich neighbours; lest they also bid thee again, and a recompence be made thee. 
Luk 14:13  But when thou makest a feast, call the poor, the maimed, the lame, the blind: 
Luk 14:14  And thou shalt be blessed; for they cannot recompense thee: for thou shalt be recompensed at the resurrection of the just. 
Jesus also taught, "It's more blessed (happy, joyous) to give than to receive." Acts 20:35
Foot Notes:
[1] https://www.csmonitor.com/World/2013/1221/Christmas-How-did-gift-giving-and-caroling-get-started