DREAMS OF OCT 26, 2020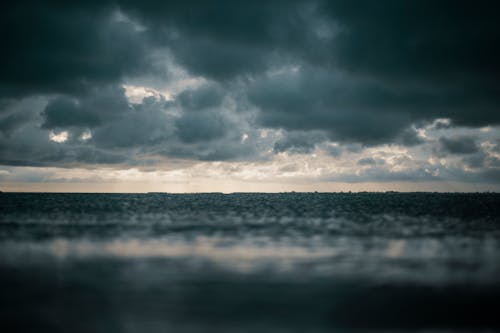 Early this morning I had a dream in which I saw heavy, dark, thick, almost black, clouds hanging over most of the sky. (Dark clouds are a sign of chaos, impending doom, judgment, war, and storms; not just the natural kind but personal, political, national, and spiritual). Then it started to rain lightly so I ran inside for cover. Remember making a remark about the clouds to someone standing nearby. 
I believe this dream was a warning that the violence we've been seeing in many of our American cities is going to continue and even increase in coming months. I'm expecting the same kind of uproar to occur as what happened in 2016 whether Trump gets re-elected or not. [4]
The good news is that God in His mercy is sending powerful warrior angels to assist us in this dark period. In a sequential dream, I saw a picture of the Archangel Michael along with a pic of SET, an ancient Egyptian god of 'war, violence, deserts, and storms' whose name means, "usurper" [1] Read on to find out why this is important. It will all make sense by the time you've read this entire post. 
Part 2 —
I was passing a group of women sitting in a half-circle configuration, on chairs. I sensed they were elders of a high order, perhaps heavenly beings. I passed by them a couple of times, on the last pass I sensed they wanted something from me. One of them, an old woman who seemed familiar, walked over to me and handed me a folded piece of paper. When I opened it up, I saw intense, colorful pictures, like what an artist would render in a storybook or a magazine. They were of the Archangel Michael and of SET, the evil Egyptian god of war, deserts, storms, chaos, and violence. [1]
When dreaming I thought, "I can frame this picture of Michael, it's so nice, and put it up in my apartment to ward off evil, but not the picture of SET." I would throw SET's picture into the trash bucket. Note: this doesn't mean I would literally put up a pic of Michael; my thoughts were simply an acknowledgment of, and a way of welcoming, angelic help in tough times. Angels are appointed to watch over us, especially in dark times; to ward off evil. Michael, one of the prince angels, is mentioned in scripture as he who "wards off evil" and fights demonic hosts. [3]
The Archangel Michael in the dream indicates that there will be angelic help available during this time of extreme civil disorder and violence – Dan. 10:13 & 21, Dan. 12:1, and Rev 12:7. Michael is described as the "protector of Israel." [3] His appearance in the dream might indicate there will be war with Israel in the mix somewhere. UPDATE: The Lord revealed to me this morning, Nov. 11, that prince Michael, the "Restrainer" of Revelation, is now restraining evil, but when he is "taken out of the way" (God tells him to stop restraining), evil will be unrestrained and unleashed upon the whole world, and it will be very, very dark everywhere. We have only seen the "beginning of sorrows" up to this point. —
Mat 24:7  For nation shall rise against nation, and kingdom against kingdom: and there shall be famines, and pestilences, and earthquakes, in divers places. Mat 24:8  All these are the beginning of sorrows. Mat 24:9  Then shall they deliver you up to be afflicted, and shall kill you: and ye shall be hated of all nations for my name's sake.  ** Dear believer, please pay heed to this order of events! Believers in Christ will NOT be raptured out of here before these events take place!! (all emphasis is mine and not in the original text)
In the following passage, notice also that the coming of the LORD will NOT happen UNTIL the "son of perdition," "the man of sin," is revealed. This means that his identity isn't yet know to the world, but I believe that God may be revealing that man's identity to some of His followers. 
2Th 2:1  Now we beseech you, brethren, touching the coming of our Lord Jesus Christ, and our gathering together unto him;
2Th 2:2  to the end that ye be not quickly shaken from your mind, nor yet be troubled, either by spirit, or by word, or by epistle as from us, as that the day of the Lord is now present;
2Th 2:3  let no man beguile you in any wise: for it will not be, except the falling away come first, and the man of sin be revealed, the son of perdition, 
2Th 2:4  he that opposeth and exalteth himself against all that is called God or that is worshipped; so that he sitteth in the temple of God, setting himself forth as God.
2Th 2:5  Remember ye not, that, when I was yet with you, I told you these things?
2Th 2:6  And now ye know that which restraineth, to the end that he may be revealed in his own season.
2Th 2:7  For the mystery of lawlessness doth already work: only there is one that restraineth now, until he be taken out of the way. [KJV]
Seeing an image of SET in my dream I believe, indicates a usurper, a man who takes a position of power over a country (or nation) who doesn't have a legal right to do so [1 & 2]. This man, whoever he is, is likely someone we already know. I have my suspicions as to who this man is but will let you come to your own conclusion after you follow the links in the Footnotes. I am not saying that this "usurper" is the same as the "man of sin" or the "son of perdition," just that there is a "usurper." SET was a usurper who killed his brother Osiris, another Egyptian god, in order to take his place as ruler [1].
It would appear that this was all the same dream in two parts, since SET is the god of storms and there were dark clouds in the sky in part one. Dark clouds can represent war, violence, disorder, impending judgment, disaster, and more. Might this two-part dream be a warning of MORE civil disorder and violent uprisings in the U.S.A? We've been watching this happen in America this year with Black Lives Matter groups going about the country tearing down monuments and statues they don't like, starting fires, and threatening to do more. There are also Right-wing extremist groups, like Q-anon starting trouble as well. Might this current trend progress to become a civil or all out race war in America? The dark clouds and picture of SET are double clues pointing to this possibility. Note that I said, "possibility" because our intercession can, if God agrees, thwart the enemy's plans! 
Word of CAUTION: If you pray against this evil demonic entity called SET, cover yourself well with the Blood of Jesus and ask for angelic assistance beforehand!! I advise that you not take him on unless you're very sure you have the green light from God to do so. SET is a very dangerous demon! You can pray of course for God to deal with SET like Michael did regarding some unnamed demonic prince in Jude 1:9.
Dreamer
Footnotes:
[1] https://en.wikipedia.org/wiki/Set_(deity)
[2] A usurper is an illegitimate or controversial claimant to power, often but not always in a monarchy. In other words, a person who takes the power of a country, city, or established region for themselves, without any formal or legal right to claim it as their own. Usurpers can rise to power in a region by often unexpected physical force, as well as through political influence and deceit. https://en.wikipedia.org/wiki/Usurper
https://hermancain.com/philadelphia-poll-watcher-denied-access-polling-place-despite-documentation/
https://www.greatlakesjc.org/press-release-election-fraud/
Entire Trays of Mail, Including Ballots, Discovered in Roadside Ditch in Wisconsin
[3] The Archangel Michael will play a significant part in end-time events. "Michael, the great prince, the protector of your people, shall arise" (Daniel 12:1). He might be the angel of 1 Thessalonians 4:16 of whom Paul writes "the Lord Himself, with a cry of command, with the archangel's call and with the sound of God's trumpet, will descend from heaven, and the dead in Christ will rise first." This angel leads a host of angels in a victorious war over Satan and His demons in Revelation 12. Michael is not merely one of the angels but the head of a battalion of angels, https://www.christianity.com/wiki/angels-and-demons/who-is-the-archangel-michael.html
[4] https://www.washingtonpost.com/technology/2020/11/05/facebook-trump-protests/
https://www.msn.com/en-us/news/us/two-charged-with-carrying-weapons-near-philadelphia-vote-counting-site-amid-election-tensions/ar-BB1aKTr1?ocid=msedgdhp
https://apnews.com/article/virus-outbreak-election-2020-donald-trump-elections-voting-2020-b382942a72809ab70a32d7dc1a93ee40
https://www.vox.com/2020/8/11/21358960/trump-mail-voting-sabotage-explained